Alpha Live are Five Live for busiest ever weekend
Alpha Live are about to begin their busiest weekend in terms of live streaming events with five different events over the weekend.
The weekend's action begins on Saturday with a trip to Buckmore Park, Kent, where the team will be covering the Buckmore 24 hour race in full with Andrew Mather and Kieran McGinley in the commentary box. The stream will start at 14:00 BST on Saturday and not miss any action until 15:00 BST on Sunday. 27 Teams will compete for glory around one of the most well known tracks in the UK, including Youtubers Sidemen against SuperGT and Jimmy Broadbent.
As the weekend hits Sunday and the Buckmore clock continues to tick down, four more events will be happening around the country.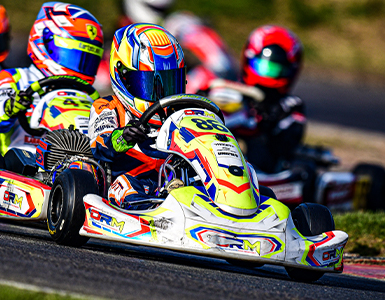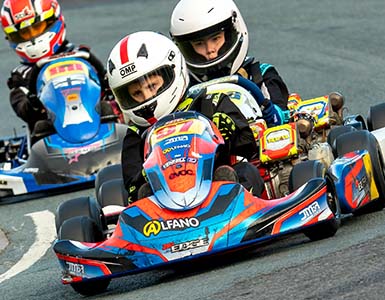 The Wera Tools British Kart Championships start this weekend with a trip to Shenington for the IAME, TKM and KZ2 classes. The British Kart Championship has gone from strength to strength since its formation by Motorsport UK and featured Alpha Live's first ever Paddock Walk, which is now seen on many feeds across the country now. Henry Beaudette and Anthony Jordan will be running you through the action from Shenington.
After a successful trip to Whilton Mill in the winter series, Teesside Owner Driver Sprints returns to the screen back at its home of Teesside Karting in Middlesbrough. David Sullivan and Tom Buttersworth return to the Teesside commentary box as Alpha Live keep the same line up for a third straight year.
The Bambino Kart Club will also be featured on the Youtube channel for the second round of their 2022 season from the picturesque Glan-y-Gors circuit in North Wales. Jake Sanson will be behind the microphone to take you through all the action.
And last but not least, the shortest distance for any Alpha Live crew is the trip to their home base of Whilton Mill for the fourth round of the Whilton Mill Kart Club (WMKC). With the clash with the British Kart Championship, this round will give some drivers not taking part in the British Champs to score good points and take the limelight; maybe the odd surprise result. John Radcliff and Jack Oliphant will talk you through all the action.
A total of 925 miles will be covered from the Alpha Live base to and from events, including the 100 metres all less to the Whilton Mill circuit.
Stream Links
Buckmore Park
British Kart Championships
Whilton Mill Kart Club
Teesside Owners Drivers Sprints
Bambino Kart Club