Rollercoaster of an opening Club100 weekend
With the first weekend of the Club100 season finally here I was hoping to make it an extremely successful one. This year, following last round disappointment in 2021, I was throwing everything into it by entering full seasons in Sprint and Endurance championships plus 8 rounds of the SP60. Aims for 2022 within Sprints and SP60 are certainly wanting to contend for Super Heavyweight honours within both championships. In the Endurance alongside Matt Horgan and Steve Lindley within the Clubman class very much a case of pushing as hard as we can but unknown what we are capable of which in some ways makes it easier with that pressure not being put on the number 33 Team Green. With the season opening at Buckmore Park I was feeling very apprehensive as in the past Buckmore has very much been an unlucky track for me over the years.
The SP60 for 2022 now takes place in the morning on the Saturday of race weekends. The high tree line around Buckmore meant for the SP60 qualifying the top end of the circuit was very slippy which meant my qualifying pace was extremely poor which is something I must certainly work on for the rest of the championship season. Only managing to qualify 28th overall and 7th within the SHW class being 3 seconds off overall pole and 1.3 seconds off Simon Lish in the class pole. This was not the start to the day I was looking for and knew both races were going to be an uphill task to get into a position to claim at least a podium. Race 1 started in the usual fanatic manor losing a few more spots early on. As each lap went by my confidence and pace built meaning I was able to pick karts off one by one. Going into the final few laps, with thanks to my wife trackside keeping me informed, I closed the gap to Simon Lish who was running in 3rd place in class and made the move into Garda to take the position and bring it home 3rd in SHW and 22nd overall. Alex Pritchard took a well-deserved win the opening race in SHW in 9th overall with Max Jameson close behind in 11th overall and 2nd in class. For the second race once again early stages was a battle of survival. I settled into a good rhythm and eventually found myself battling with Max Jameson and Jamie Garside over 17th place but more importantly in the case with being against Max 2nd place in SHW. I managed to make the move on the both but a move by Jamie going into hairpin 1 was slightly over ambitious and did result in a penalty for him, which meant Max was able to get past and finish ahead of me for SHW bragging rights in the race. First championship round of my 8 I will be partaking in SP60 certainly not the result I hoped for but shows how far I have come personally to feel disappointed to only take away a trophy for 3rd in class.
Not what I was hoping to walk away with this weekend but as I have been reminded by Mrs LCH Motorsport 12 months ago this would have been seen as a good weekend so that emphasises the improvement I have managed to make.

Lee Henderson

Racing Driver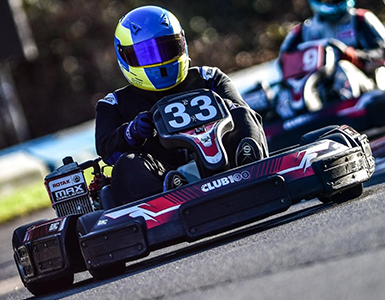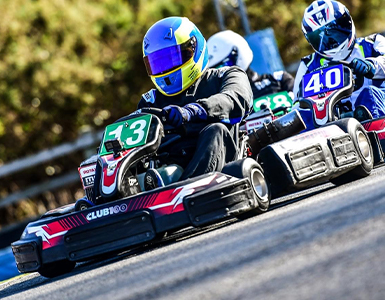 The season opener of the Endurance alongside Horgan and Lindley was certainly a huge highlight of the weekend. Being placed in the Clubman class as this being our first season together as a team was a daunting one. Matt and Steve had sporadically raced together last year in a team with Intermediate class as I had also race couple times along with Steve separately to that in Inters also. Going into this weekend both Steve and myself had unfortunately both had couple weeks at the mercy of the dreaded COVID so although all clear now not the best preparation. Matt as he did not take part in the SP60 took majority of practice and straight away was on the pace and led us to a fantastic 13th place overall and 6th within Clubman's in qualifying. Matt would take to the start of the race and double stint while originally the plan was for myself and Steve to alternate signal stints to the chequered flag. Early race Matt came off worse seeing us drop down into the high 20's and getting held up slightly so took the team to pit almost as immediately as the pit window opened. Matt got his head down fantastically to see us climb up the field before he handed over to myself. During both mine and Steve's first stints it became clear we physically were still feeling the effects and stretched our stints long as possible to allow Matt to double stint the final 30 minutes because his pace on the day was so much superior. Matt did not disappoint and he used the G3 Pro Premier team to pull him along and going into final few laps we sat in 14th overall but most importantly 7th in class with Brillio and Speedscreen directly ahead and battling. On the final lap while they both focused on battling each other Matt was able to pass them and bring it home to a fantastic result of 12th in overall classification and 5th within Clubman's. Looking ahead to Whilton and rest of the year with both Steve and I feeling in better shape we honestly feel we could contend for podiums within the class.
Unfortunately this is where the positivity of my weekend ends because opening round of the Sprints was a disaster. My first heat was some good battling and towards end of the race I was judged to of caused Richard Newton to take out Mikey Nichols into hairpin. This re4sulted in a 6 place penalty meaning instead of 6th where I finished on the road I was demoted to 12th. I won't say I agree having seen both the live stream footage back or that of my GoPro but what is done is done so just have to move on now. I honestly feel that because of this I allowed it to affect me for the rest of the day and did not race with the confidence or ability which nearly took me to the championship last year. Second heat after ending up with a kart on my head at hairpin 1 on the opening lap was only able to recover to 13th. Staring my final heat on pole I managed to hold that lead for opened few laps but Endurance team mate Steve Lindley passed me and took a fantastic heat victory while I struggled to hold off then stay with the pack that closely followed behind him of Anwar Beroual-Smith, Adam Wright and my familiar foe of Bill Taylor. Bring myself home in 5th place was as positive as my day would go. Poor day in the heats meant for the finals I was down in 18th in the B Final while there was 3 SHW's in the A Final so podium chances where all but gone so just a fight for damage limitations. On the opening lap wrong place wrong time again meant I was greeted by a Paul Williams facing the wrong way which I could not avoid relegating me to nearly last position. I managed to fight my way through to finally end the B Final in 12th place and a lowly 6th place in class overall.
Not what I was hoping to walk away with this weekend but as I have been reminded by Mrs LCH Motorsport 12 months ago this would have been seen as a good weekend so that emphasises the improvement I have managed to make. So looking ahead to Whilton Mill where once again I have a trifecta of races to look forward too. I enjoy the track and always one of my favourites to visits on the calendar. As far as what I am aiming for…… just relax and race like I did last year and results will come without doubt.