FastR Whilton Mill Kart Club - Round 3 Preview
Well if the first two rounds of the FastR Whilton Mill Kart Club (WMKC) are anything to go by, it could be the most open in years in all classes…… but let's have a look back at round two and who to watch in round three
Honda Cadets
After finishing down in 16th during the second heat of the day, Jarrett Clark could be forgiven for thinking his chances of a second successive podium to start the 2022 season might have drifted away, but with two other heats scoring top three results, Clark lined up fourth on the grid. A great first lap moved Clark up to second place and into a see-saw battle throughout the race with Noah Barham, who had started on Grid five. A decisive move towards the end of the race swung the win towards Clark and inturn, the early championship lead. Barham finished in second to take his first podium of the season whilst pole position holder Finlay Lines rounded out the rostrum in third. Albert Friend took fourth place on his first start of the season and in fifth, Max Endacott continued to improve with the fastest lap of the race and finished less than a second from the winner Clark. Winner of the opening round Rocco Shenton came home in seventh after gaining 17 places throughout the final.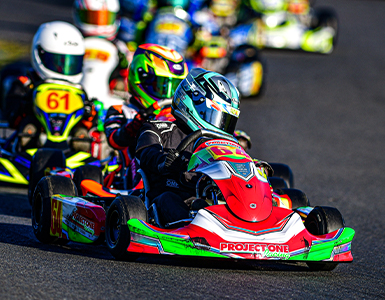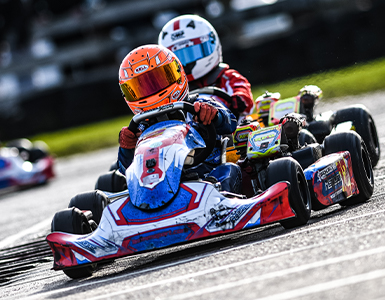 One to watch for round three will be Zac Starbuck. The youngster finished 13th in round one but improved that to a sixth place finish in round two, up ten places from his grid position. The set up is there, shown by his pace in the final, Starbuck just needs consistency in the heats.
Jarrett Clark is the only driver to visit the podium twice this season so has firmly marked himself as the favourite for round three, but who can challenge him?
Mini Max
Noah Wolfe was one of the favourites going into the 2022 season but a bit of grass cutting on the opening corner of the Final in January meant Wolfe could not fight for the victory that day. Fast forward a month and it was a dominating display from Wolfe with two heat wins and a second place giving the driver pole position. From there, the result was confirmed with Wolfe leading throughout to win by 1.3. Winner of round one Finn Leslie carved through to second place from ninth on the grid, whilst Daniel Amor made his seasonal debut and finished in third place to complete the podium.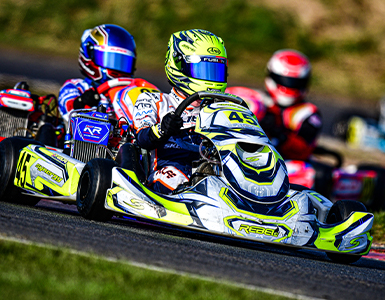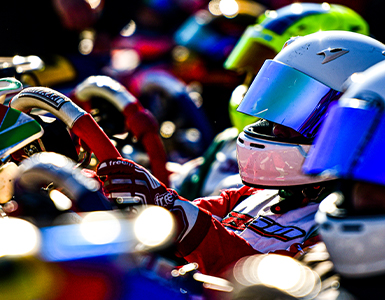 Whilst the one to watch for round two Zac Green had to retire, we do not want to turn this into a curse. This time, you should watch for Sebastian Minns. Minns made his debut in round two and took the fastest lap in the final despite dropping seven places from his grid position. Maybe a bit rusty out on track? We will see…
IAME Cadet
Jacob Ashcroft had shown great pace throughout the opening round of the Whilton Mill Kart Club but had missed out on victory to Jesse Phillips. At round two, even a tenth place grid start couldn't stop Ashcroft. A fastest lap of the race was part of the charge but it was his ruthlessness through the field that was so important. Second place went to debutant for the year Noah Baglin but half a second off Ashcroft by the end. Pole position holder Henry Domain rounded out the podium in a strong battle with Archie Lovatt, a battle that managed to stay ahead of winner of round one and currently championship leader Phillips. Will Green flew up six places to make the top six whilst Enzo Buttarazzi put a bad set of heats behind him to make the top ten, moving up ten places during the final. Top novice was Austin Newstead in 12th, a move of nine positions from his grid position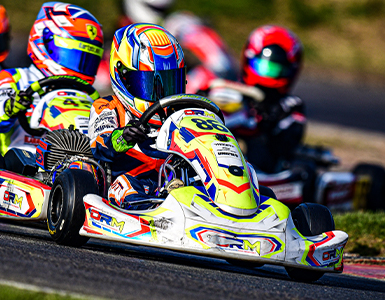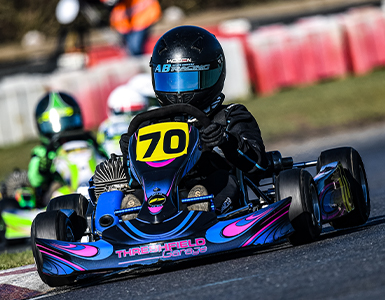 One to watch for this weekend is Blair Smith. A top ten this time round, Smith now sits third in the points but will need a strong result to hold on to that.
Junior Max
The Junior Max saw a dominating performance by a seasonal debut by Ted Bradbury. Bradbury, who qualified on pole, won by almost four seconds ahead of round one victor Neo Clarke. Clarke, who had dominated last month, also drove away from the field but could not catch Bradbury, finishing four seconds clear of the battle for third place.The third place battle was between Charlie Hart, Pierson Bullock-Carter and Ben Folland. Despite a hard charging Bullock-Carter coming through the field, Hart managed to hold on to this grid position to score a first podium of the season. Our one to watch last time out, Jessica White, came home sixth.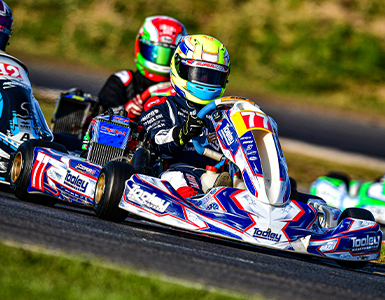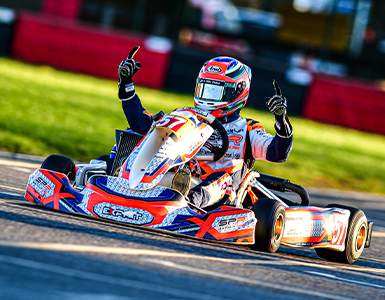 One to watch for round three will be Reece Lomax. Fourth place in the opening round showed Lomax as a contender in 2022 but a DNS (Did Not Start) in the opening heat of round two placed him on the back foot. From 24th on the final grid to 11th in the race, Lomax shows none of his pace was gone and in round three, Lomax will be looking to make his event a little easier.
Junior X30
Round one of the 2022 X30 Junior series was all about the battle between Macauley Bishop and Gabriel Stilp and if anyone expected the same again, they were not disappointed, well for at least the first half of the Final. The issue is these people forgot about Micah Taylor, who qualified second but fell back to fourth during the race, and Henry Gregory. Whilst Bishop slowly pulled a gap to the rest at a tenth or two a lap to take victory, Stilp had to watch out for the hard charging Gregory, who was trying to recover from a bad start. Stilp was able to hold him off until lap 12 when Gregory got by and started closing the gap to Bishop. With a fastest lap of the race, Gregory was able to close the gap to eight tenths of a second but ran out of lap to catch the unbeaten Bishop. Stilp came home a safe third well ahead of Taylor and Alfie Garford, who moved up seven places through during the race.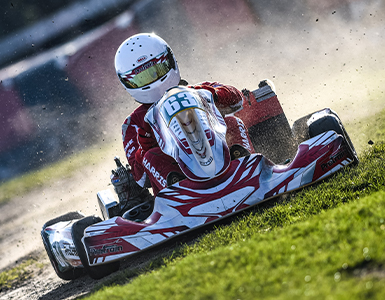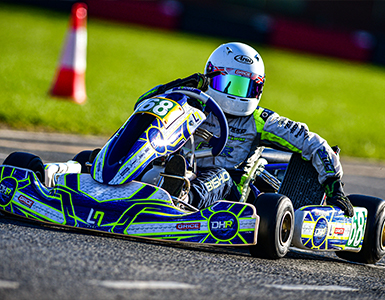 One to watch at round three is Micah Taylor. A poor final at the opening round masked the pace Taylor had and he showed it throughout round two. A first podium of the season can not be far away…
Senior X30
At round two, it finally happened. Lucas Ellingham was beaten in the X30 Senior class. A couple of poor heats left Ellingham down in 12th on the grid. This didn't stop the then-championship leader from making the podium in third place. In the meanwhile, it was time for Sam Heading to hit the top spot with a dominating display to take the early championship lead, ahead of our 'one to watch' Tom Fleming. Maybe it's not such a bad thing to be announced as it! Alex Moody took a strong fourth ahead of Kristian Brookes.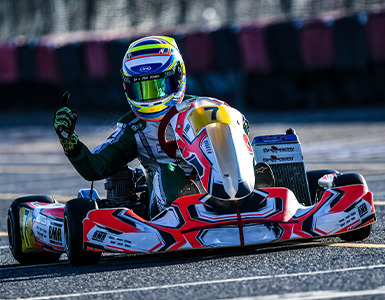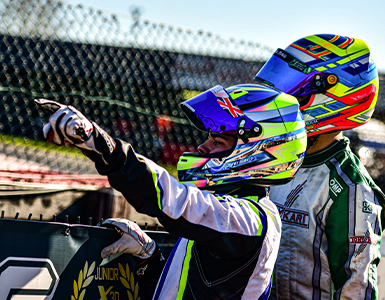 One to watch in round three is Brandon Matschull. Fourth in the championship comes down to the consistency of Matschull and I am sure it won't take long till he takes the step forward into the top five.
Senior Rotax
Winner of round one Jack Steadman started round two very well with third in heat one but then for whatever reason (Sorry I don't know why) he was unable to start any of the remaining heats and Final. This left series returnee Caden McQueen to dominate the field. Yes, we have used the word 'dominating' before but McQueen left the rest of the field in his wake to win by over 11 seconds. Another returnee Klaas Kooiker claimed second just ahead of Ryan Willis, meaning none of the round two podium appeared at round one. Alfie Brooks was the first driver to finish, after racing in round one, ahead of another newbie in Jamie Perilly. All this meant that Sam Hawthorne, who was seventh in round one, claimed the championship lead by finishing 26th. This series is going to be so close all year.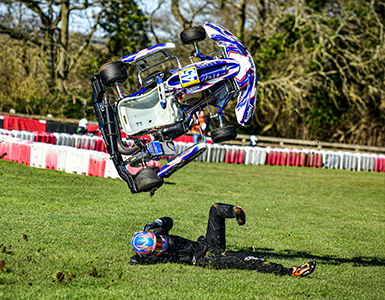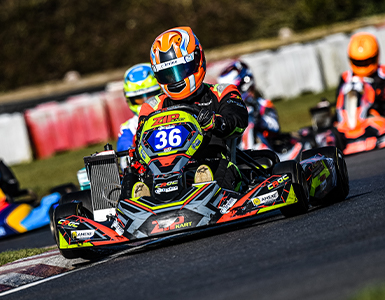 One to watch for round three, well after picking Sam Spinnael last time out (finished 28th), it can be the kiss of death but my shout will be Scott Smith. Third in the points without a podium this season is impressive.
Who else will appear and challenge in Round three? Join Alpha Live's Youtube channel from 9:45am on Sunday to find out